Easter Crafts
Published:
Categories
Why not celebrate this Easter by getting creative and making some Easter themed crafts.
Whether you're looking for ideas of things to make together on the day or things to make for someone as a gift, we've collected together an amazing selection of crafts perfect for Easter!
---
Paper Roll Bunnies
These Paper Roll Bunnies are so adorable and super easy to make! The fuzzy white cotton tails in the air look so cute.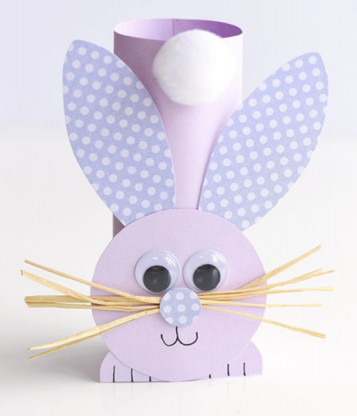 ---
Paper Plate Easter Bunny
This Paper Plate Easter Bunny is the perfect craft for younger children. The best part is that it only requires a few simple supplies.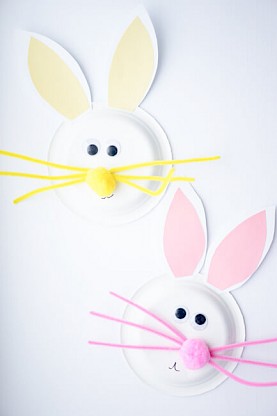 ---
Painted Rock Easter Eggs
These colourful Painted Rock Easter Eggs are a great opportunity to get out your paintbrushes and get creative.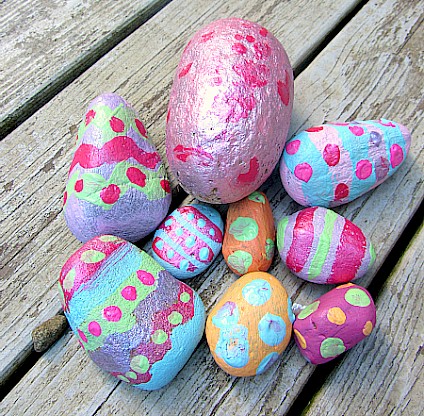 ---
Easter Bunny Corner Bookmark
This Easter Bunny Corner Bookmark is a perfect little Easter origami activity for your kids. Making a corner bookmark can also be a great way to encourage reading too.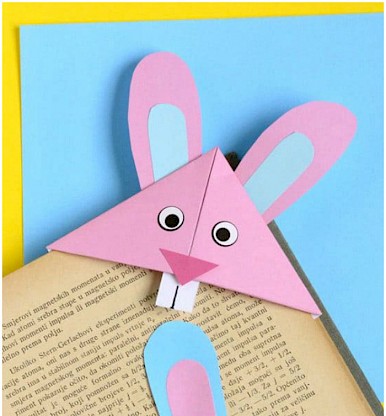 ---
Fluffy Bunny Craft
This Fluffy Bunny Craft is so easy and simple to make. It can even be made into a card that can be given as an Easter gift.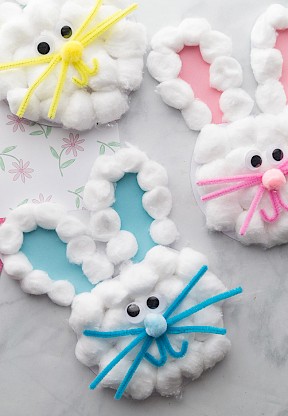 ---
Easter Candy Jars
These Easter Candy Jars are a great Easter craft to do with kids or to use as an Easter gift for someone. You can decorate the jars however you wish and then fill them with sweet treats.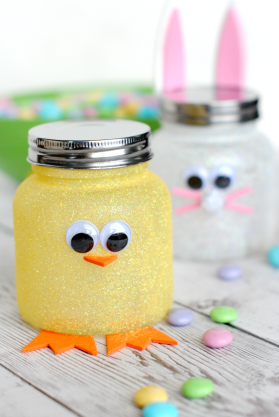 ---
Mini Popsicle Stick Chicks
These Miniature Popsicle Stick Chicks are the sweetest little Easter craft to make with your children.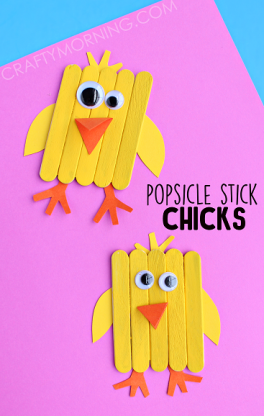 ---
Paper Sheep Craft
These Paper Sheep are fun to make and can also be fun to play with as they double up as puppets.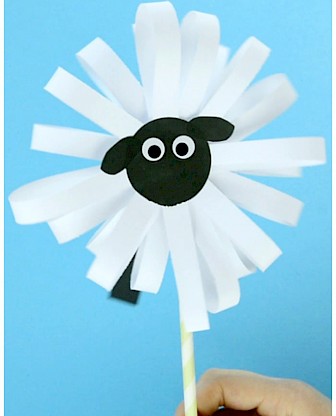 ---
Yarn Wrapped Handprint Carrot
Not only are these Yarn Wrapped Handprint Carrots a great Easter craft but they are also great handprint keepsake.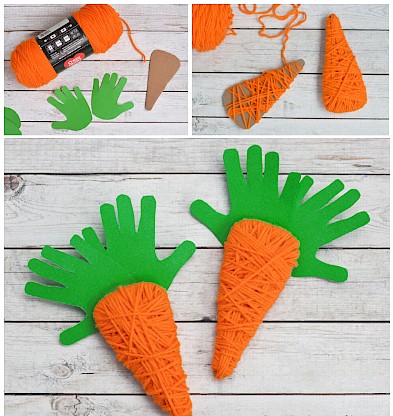 ---
Egg Carton Chicks
These Egg Carton Chicks are a fun easter activity as well as being a great way to reuse egg carton boxes.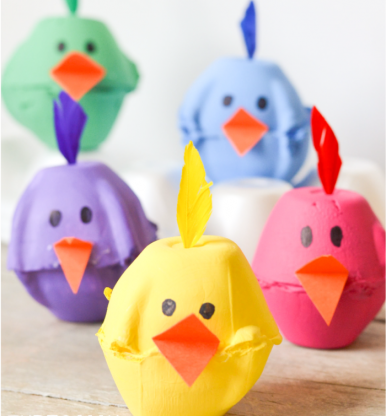 ---
If you are looking for some goodies to make this Easter, then check out our Easter Recipes article for some delicious treats. Take a look around our website for more ideas of what to do over Easter.