Holiday Clubs in Cheltenham
Published:
There are lots of great organisations that offer holiday clubs and camps in Cheltenham during school holidays.
Apart from easing childcare headaches for working parents, many of these clubs have been created with learning and development in mind, offering life skills, training and confidence-building, letting kids come away with new skills learnt in a safe, supportive environment.
Looking for things to do during the holidays? Browse hundreds of ideas from our home page
Holiday Clubs in Cheltenham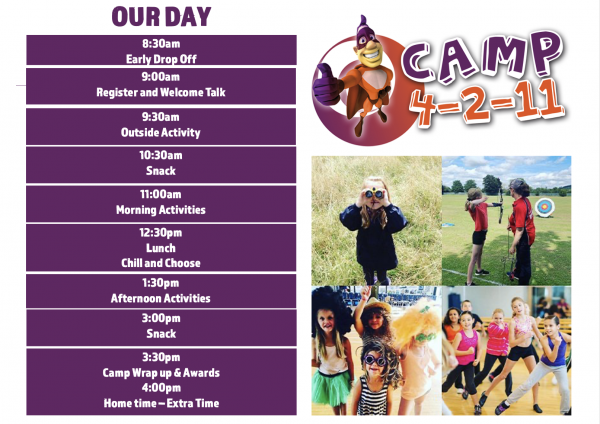 4-2-11 Activity Camp
Rated Outstanding by Ofsted and award winning holiday club for children aged 3-14. This family run holiday camp is led by a team of experienced, qualified staff. We are well known for our varied activities and professional caring staff.
USE CODE 'CHELTROCKS' for a 10% discount
For children from aged 3, CHILDCARE VOUCHERS and ALL staff are DBS checked and pediatric first aid trained.
Running October Half Term (30th Oct - 3rd Nov) and New Year (2nd - 5th January)
Times: 9am – 4pm. Extra session 8:30am - 5pm (or 5:30pm at Gloucester and Cheltenham)
Age range: 3-14
Cost: From £30.00 a day
Venues:
St Edwards Senior School, Balcarras School, Cheltenham (ages 3+)
Dinglewell School, Gloucester (ages 4+)
Cotswold School, Bourton on the Water (ages 4+)
Beaudesert School, Stroud (ages 3+)
Check availability and book here.
Contact details: Name: Kate Hall / Website / Tel: 07825 630 751 / Email: info@camp4211.co.uk
---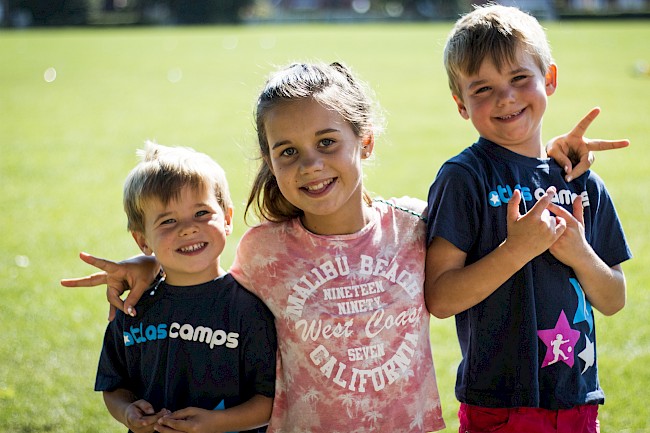 Atlas Camps
Atlas Camps have one mission – to make sure your children have the best school holiday ever! Offering fun-filled, multi-activity camps for children aged 4-14, the Ofsted-rated Outstanding Camps give children the freedom and flexibility to spend their days doing exactly what they love. From arts and crafts, talent shows and nature hunts, to nerf wars, football and mini-Olympics, there's something for everyone to enjoy! With 24 locations across Gloucestershire and early drop-off/ late stay options, they're a fantastic fit for families of all shapes and sizes across the county. Atlas Camps also cater for keen sport-lovers looking to hone their skills with the Atlas Camp Academies; sport-specific camps suitable for ages 7-14, led by experts and designed to develop and nurture sporting skills.
Times: from 9am – 4pm; extended days 8:00am – 5pm
Age range: 4-14 years (early years setting also available, suitable for 3+)
Location: Multiple sites across Cheltenham
Check availability and book here
Check out Atlas Camps' social media here
Email: info@atlascamps.co.uk
Tel: 0800 772 0743
Website: www.atlascamps.co.uk
---

Ultimate Activity Camps
Get set for fresh air, fun and friends! Ultimate Activity Camps provide outstanding Ofsted-registered (& Covid-Safe!) activity day camps for children aged 4-14 during the school holidays, where the children's welfare and fun are at the heart of all they do! Children will enjoy a fantastic range of over 40 sports, games and art activities every week, led by engaging staff at amazing locations. Visit their website for dates, prices and activities!
Times: from 8:30am – 5:15pm, Extended Days 8:00am – 6pm
Age range: 4-14 years
Location: Dean Close School, Shelburne Rd, Cheltenham GL51 6HE
Check availability and book here.
Check out a Video of the camp here
Email: help@ultimateactivity.co.uk
Tel: 0330 111 7077
---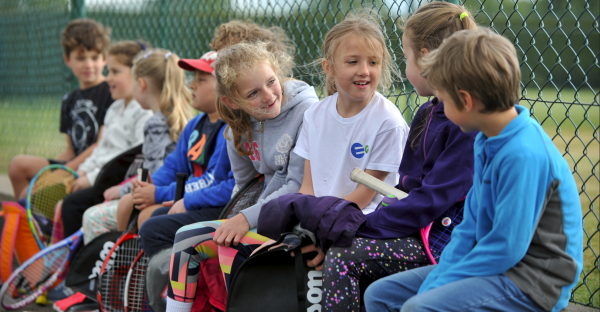 East Glos
We run children's tennis classes catering for a wide range of ages and abilities. Classes will include lots of teaching and games to help players progress their tennis and have a great experience. Our camps are run by our highly experienced and fully LTA qualified coaching team providing the children with a fun, friendly and active learning environment.
Our 4-8yrs Half Term Tennis Camps run from 9-11am Monday to Friday. Coaches will ensure that children are taught a wide range of skills helping them to serve, rally and score in smaller groups based on age and ability.
Our 9-16yrs Junior Tennis Camps run from 11-4pm Monday to Friday. Players will be divided up into smaller groups based on age and ability and will be taught a wide range of tennis skills in the form of drills and games which will help them maximise their enjoyment of playing the sport.
Times: 4-8 years camps 9am-11am, 9-16 years camps 11am-4pm
Age range: 4-16 years
Cost: 4-8 years camps £20 per day or £90 per week, 9-16 years camps £50 per day or £240 per week
Location: East Gloucestershire Club, Cheltenham, GL53 7DF
Check availability and book here.
Contact details: Website / Tel: 01242 230562 / Email: reception@eastglos.co.uk / Facebook
---

Gecko Cricket Camps
Bowl, bat and field, the fun way to get started and develop your child's game.
Venues:
Dean Close School – Shelburne Rd, Cheltenham, GL51 6HE
Rendcomb College – Rendcomb College, Rendcomb, Cirencester GL7 7HA
Times: 10am - 3pm, drop off from 9am
Age range: Boys and girls 7-14 years
Cost: £96 for two day camp Booking deadline: until two day course starts
Check availability and book here.
Email: ryan@geckocricket.com
Tel: 07969 997 303
See Facebook for the latest updates.
---

Creative Explorers at The Wilson
Join The Wilson Museum for their activity clubs for five to 11 year-olds. These drop-off sessions are ideal for working parents and for children who enjoy expressing themselves creatively, making new friends and learning new skills.
£20 without lunch, £25 with lunch.
Dates: Wednesday 1st November
Age range: 5-11 years
Location: 51 Clarence St, Cheltenham GL50 3JT
Find out more and book here.
---

Boulders Climbing Cheltenham
Aimed at 7-13 year olds the holiday club offers a chance to develop new skills, get plenty of exercise and meet new friends through bouldering.
3-hour sessions run from 9:30am until 12:30pm. Each session includes a bite to eat and enough climbing and games to ensure kids' energy levels are happily depleted when they finish. Parents can either drop off at the beginning and pick up at the end or stay and watch the fun with a cup of coffee.
Age range: 7-13 years
Location: Centrum Park, Off Tewkesbury Road, Cheltenham, GL51 9FD
Check availability and book here.
---

Hello Outside, Forest School
At Hello Outside we understand the importance that outdoor play has for our children in both their physical and mental development. Our holiday workshops are based entirely outside where both survival skills and forest school techniques are planned daily.
Activities include:
Shelter building | How to light and make your own fire | Survival skills | Foraging | Bushcraft sessions | Fire pit cooking | Learning about native wildlife, tree species and the environment | Confidence building workshops and games | Team building activities | Mindfulness sessions | Immersive story time
Times: from 9am - 4pm
Age range: 6-12 years
Cost: £35 per day
Location: Set outside of Winchcombe with 10 acres of private land to explore.
Website: www.hellooutside.co.uk
Email for bookings: sophie@hellooutside.co.uk
---


Looking for things to do in Cheltenham? Browse over 200 ideas and activities from the Cheltenham Rocks home page
---