New Restaurants, Bars and Cafes in Cheltenham
Published:
Categories
Cheltenham's ever-growing food scene is the envy of many large towns and we are lucky to have so many wonderful eateries on our front door step.
Whether you're looking for somewhere for coffee and cake with the kids, drinks with friends, or date-night dinners, there are plenty of new bars, restaurants and cafes waiting to welcome you. Here are some of the latest Cheltenham openings to tempt you. Know any new places that we're missing? Pop us an email and we'll get them added!
NEW RESTAURANTS, BARS AND CAFES COMING SOON IN CHELTENHAM


---
Bombay & Co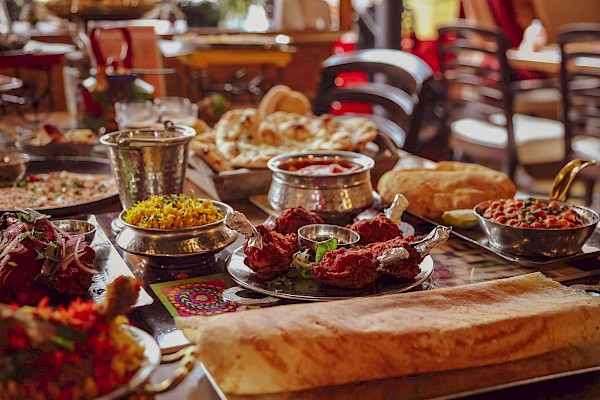 Where: Bombay & Co, Portland Street, Cheltenham
When: September 2023
What to expect: Bombay & Co specialise in Indian street food like of VADA PAV, BHEL POORI, RAGDA PATICE etc which are Bombay local delight, or south Indian delight like of IDLI & DOSA. This move is to bigger premises from the high street so you can expect the same tasty quality in thier new restaurant.
---
Cambray Place Coffee and Cocktails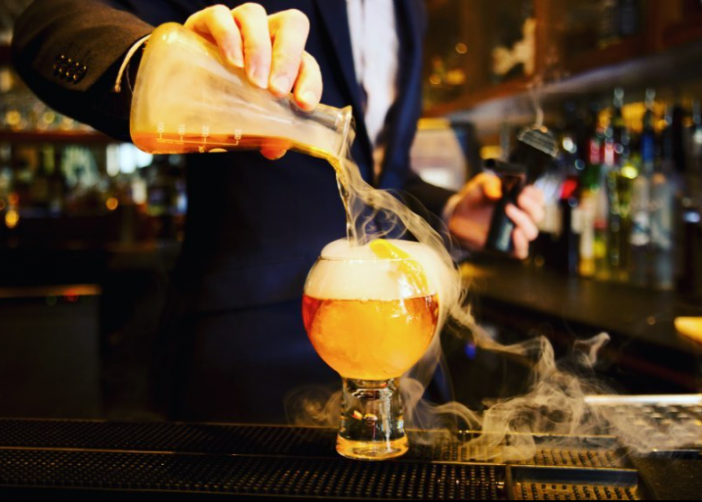 Where: Cambray Place, Cheltenham
When: TBC
What to expect: You can expect 7 rooms of immersive wonder! By day this venue will be your go to for luxury tea and coffee and by night you will be able to indulge in 7 different themed rooms to sip cockatails and relax in beautiful surroundings.

For more info: Visit their instagram Here
---
Circo Brasserie

Where: Bath Road
When: Late 2023
What to expect: Cheltenham restaurant group, JM Socials, has a busy year of expansion ahead with Circo Brasserie one of several new openings, expected later this year 2023. The all-day restaurant will offer the feeling of a local neighbour eatery and serve up breakfast, lunch and dinner, along with coffees, and will no doubt become a popular choice for a relaxing Sunday roast for all the family. Diners can expect British plates and European classic, with chefs using ingredients from the Cotswolds.

For more info: Visit circobrasserie.co.uk
---
Black Sheep Coffee Shop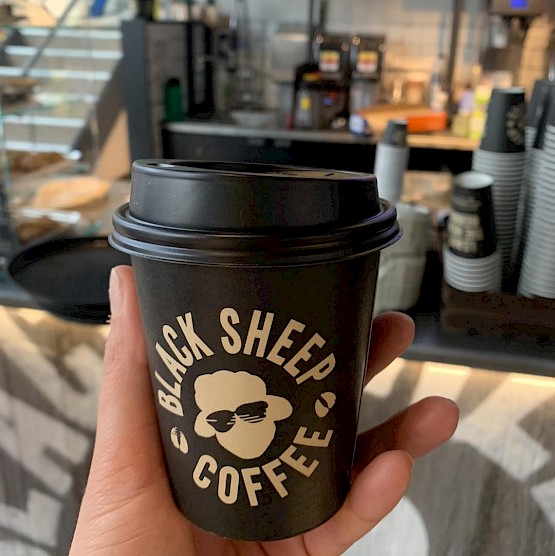 Where: The Regent Arcade
When: TBC
What to expect: The Black Sheep Coffe Shop is due to level up to the other leading high street brands. Serving up the world's first speciality grade robusta bean on the market, they are innovators in the coffee industry with coffee shops and cocktalil bars acorss the UK, France, and the Philippines. Come and soak up the vibe and enjoy a perfect cup of coffee
Find more info: leavetheherdbehind.com
---
Beet Raw Juice Bar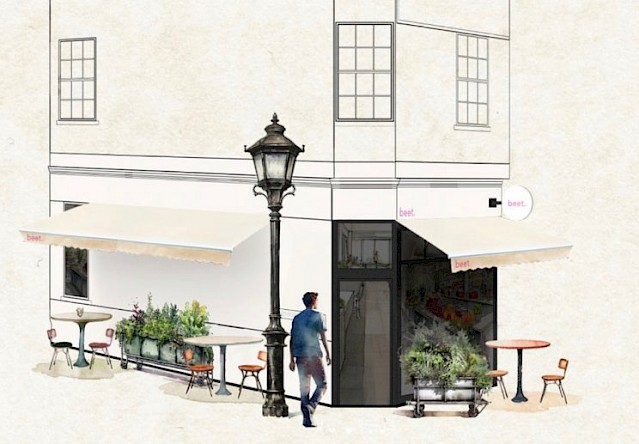 Where: 23 Regents Street, Cheltenham
When: Planning is due to be announced in late August - Keep eyes peeled
What: Beet is a raw juice bar, providing you with delicious raw smoothies and eats. We will keep you posted as new rolls out.
Find more info: TBC
---
33 The Rum Bar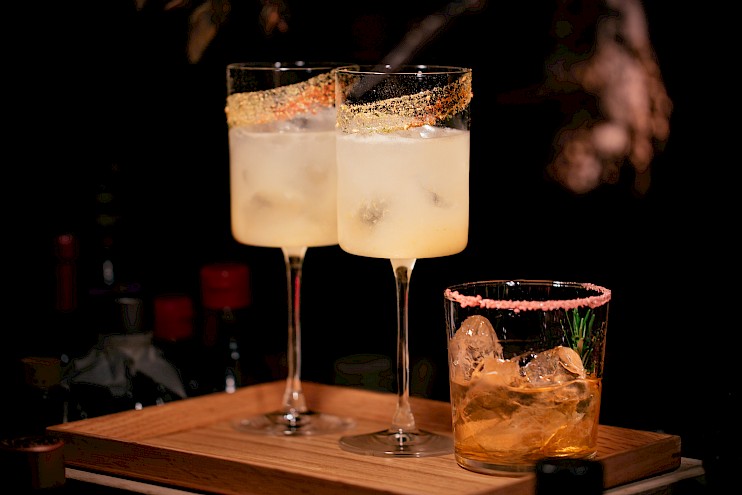 Where: 33 Prestbury Road, Cheltenham
When: 11th August 2023
What to expect: A niche bar specifically deigned for rum lovers but also caters for non-rum drinker, created by the Magnum Circus owners. Beautiful setting and dog are welcome!
Find more info: 33 The Rum Bar Insta
---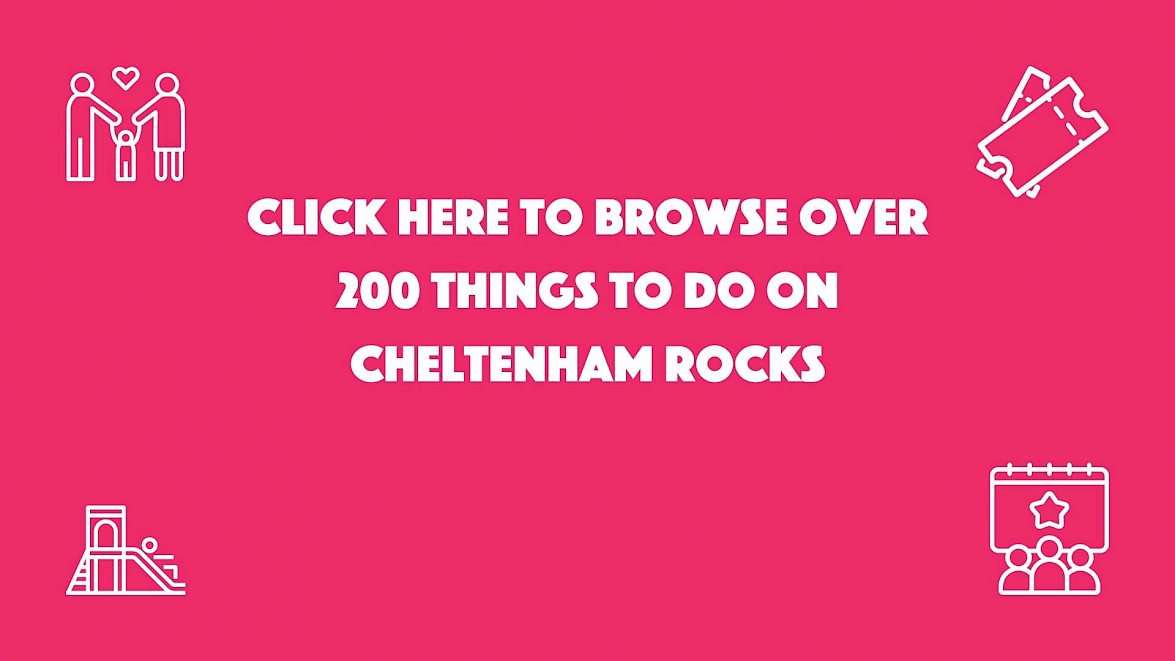 ---
NEW RESTAURANTS, BARS AND CAFES NOW OPEN IN CHELTENHAM
Roxy Lanes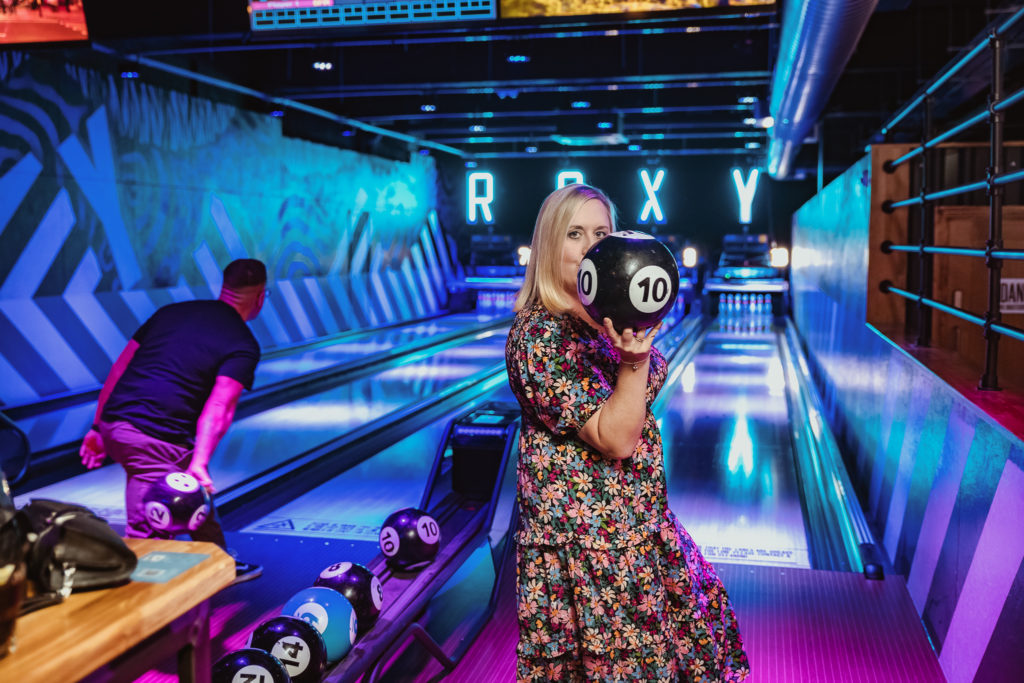 Darts, bowling, curling, pool, karaoke and lots more are on offer at Cheltenham's exciting new bar. Find all the details here
---
Ki-Sabor Brazillian Restaurant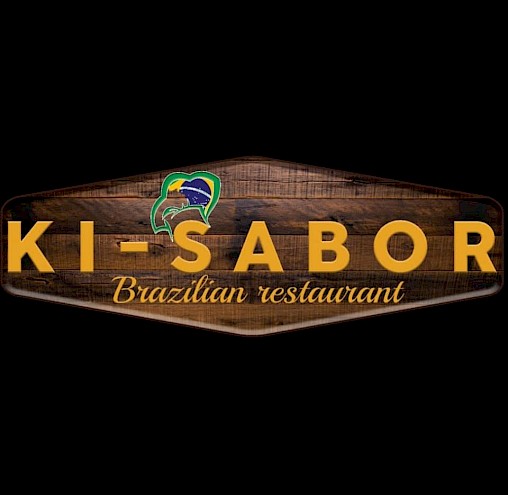 Where: Ki-Sabor, Regents Street, Cheltenham
What to expect: A taste of Brazil and sweet treats! More details to follow
Find more info: Ki-Sabour Instagram
---
Nooka Cafe Bistro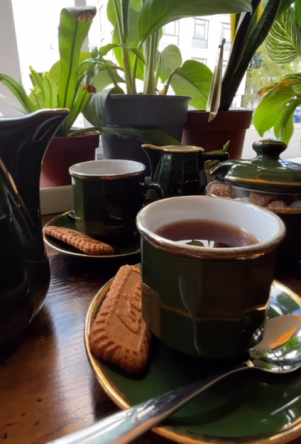 Where: 72 Bath Road, Cheltenham
What to expect: Newly opened on Bath Road this wonderful independent, small café bistro is run by friends & family. Speciality coffee & teas, healthy option lunches & sweet treats plus SUPER dog friendly! Feel free to grab a take away or sit in and enjoy the surroundings.
Find more info: Instagram HERE
---
Rouge Cocktail Bar

Where: 6 Regent Street, Cheltenham
What to expect: Rouge is a brand new cocktail bar to Cheltenham, boasting a beautiful setting and an impressive cocktail menu. Not only can you sit and sip here at Rouge but you can also hire the venue for your own celebrations. Rouge now has a new updated outdoor seating area with more seating, 8 meters of rain cover, plants and more plants, lighting, heaters and blanket basket.
For more info: Visit Rougebar.co.uk
---
Şef's Steakhouse

Where: The Quadrangle
What to expect: Şef are an independent restaurant – which promises to impress guests with, not only its food and elegant interiors, but its theatrical dining experience too. Şef (pronounced 'chef') Steakhouse is the first UK venture for restauranteurs Metin Civlak, Mert Aras and Kaan Kucukagalar, who have a combined 30 years' experience in the business from opening and running restaurants in Turkey and Kuwait. Diners can expect premium cuts of meat, dry-aged & cooked over charcoal. They'll also be able to see inside the busy kitchen, with many dishes finished at the table for that extra wow-factor.

For more info: Visit sefsteakhouse.co.uk
---
Novo Club

Where: 2 Routunda Terrace, Montpellier Street, Cheltenham
What to expect: Novo Club, pride themselves on creating an inviting atmosphere where you can relax, unwind, and indulge in the finer things in life. Whether you're seeking a vibrant night out with friends or a romantic dinner for two, our venue offers the perfect ambiance to suit every occasion. Sitting in the heart of Cheltenham. Located on Montpellier Street, Novo bar and restaurant brings together the perfect blend of late-night drinks, delicious wines, cocktails, and a elegant cuisine.

For more info and booking: Visit Novo-club.co.uk
---
The Dug Out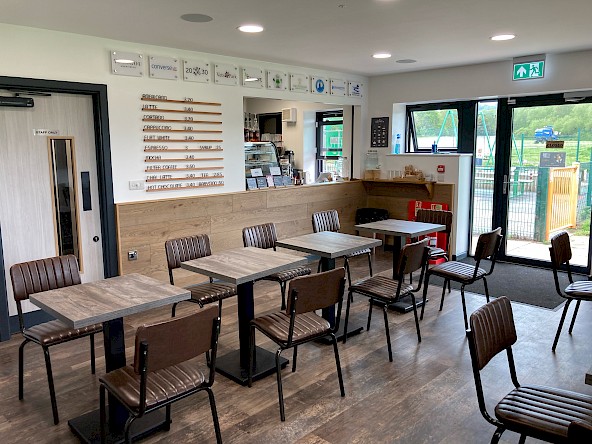 Where: Burrows Field, Leckhampton
What to expect: Leckhampton Rovers have worked had to create a much needed cafe at Burrow's Field. King's Shot Coffee are the resident cafe and supplier of amazing coffee and sweet treats. They serve specialty Fire and Flow coffee along side a range of tea, hot chocolate, chai latte as well as milkshakes, soft drinks and seasonal options. You can either drink in or take out plus dogs are always welcome!
For more info: Visit Kingshotcoffee.co.uk
---
Moolicious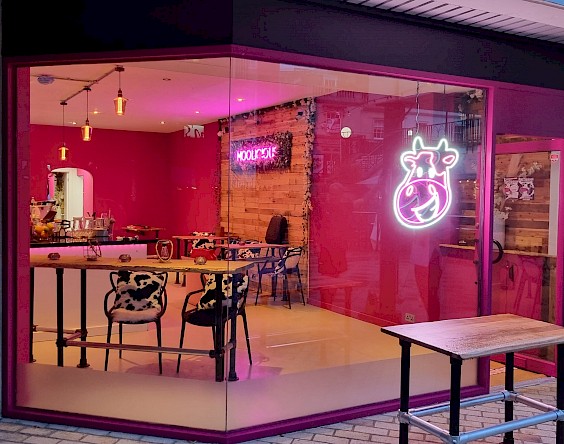 Where: 18 The Courtyard, Montpellier Street, Cheltenham
What to expect: Cheltenham's first Milkshake Bar with a twist! Milkshakes aren't just for the little one's (although they are welocme too), these Moolicious alcoholic milkshakes and slushies might just be what we have been waiting for! Rencently opened in The Courtyard, Montpellier you are welocme to come and enjoy these scrumptious shakes (non-alcoholic available too) in their vibrate cafe or you can order to take away.
For more info: Visit their Facebook HERE
---
Tabu

Where: Tabu Wine and cocktail Lounge
What to expect: TABU wine and cocktail lounge is a new bar in Homelands, Bishops Cleeve offering a stunning venue, where you can enjoy a variety of wines and cocktails alongside cheese or chocolate fondu and tapas - It all sounds delicious!

For more info: Visit ther Facebook HERE
---
MooBoo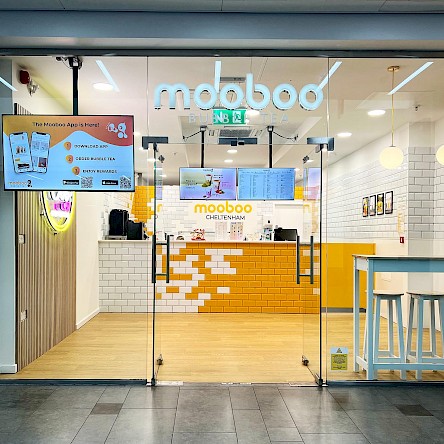 Where: The Regent Arcade, Cheltenham
What to expect: Bubble tea is big business and we are delighted to let you know that we now have our own MooBoo bubble tea shop here in Cheltenham. If you don't know what Bubble Tea is then we can explain: Bubble tea is a Taiwanese recipe made by blending tea with milk, fruit and fruit juices, then adding tasty tapioca pearls and shaking vigorously - there you have it, Bubble Tea!

Find more info: Visit MooBoo HERE
---
Fioro Lounge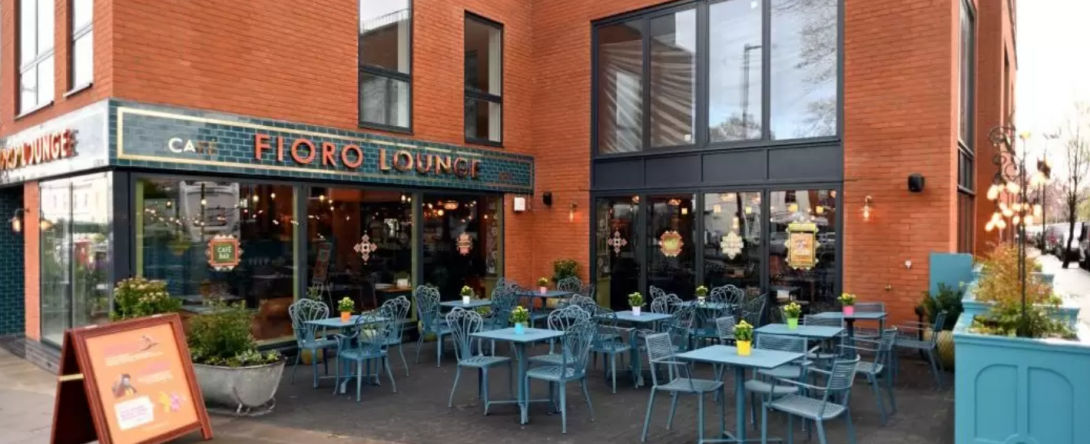 Where: Bath Road, Cheltenham
What to expect: Fioro's informal café bars are open all day, every day for long lazy breakfasts, brunch and lunch, or a relaxed dinner and drinks. They serve a wide range of food and drinks (including full kid's, gluten-free and vegan menus), served in a relaxed, welcoming space plus don't forget to bring your dog, they are very welcome.

Find more info: visit their website HERE
---
Looking for things to do in Cheltenham? Browse over 150 ideas and activities from the Cheltenham Rocks home page