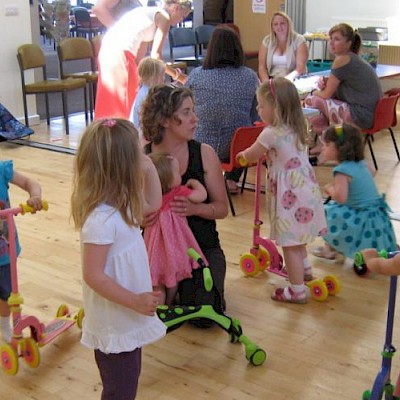 Description
Hello, we're gradually working through the activities on Cheltenham Rocks to update information post-lockdown.
Please check whether a group or class featured here is running and has space before setting off.
CR x
From the Cornerstone website: Little Pebbles is a stay and play group for pre school children and their grow-ups. We have a free play for 45 minutes with toys for babies, toddlers, and young children. At 10:15am we stop for snack time (with coffee and cake for grown ups) and then we have a story together followed by a craft. After that we get out some bigger toys like ride ons and then finish with song time.
Anyone is welcome to join us so we look forward to meeting you.
Wednesdays (term-time only)
9:30am - 11:30am
Cost: £1.50
If you would like more information or if you would be interested in helping out at Little Pebbles please call us.