Ages:
All the family
School age
Adults
Venue:
Outdoor
Cost:
Paid
Description
At the Boathouse you can set sail and explore Pittville Park's lower lake in a range of boats depending on your group size. Larger boats can accommodate up to 5 people. Smaller boats will hold a maximum of 3 adults. The Boathouse staff will provide life jackets and advise on the right type of boat. There is also an advisory minimum age of 3 years.
Boats are available to hire every day from 10am - 5pm.
Boat Hire cost, £7.50 per half an hour
***
Coming back soon!
Pitch and Putt
With 9 holes and no bunkers to get stuck in, no dress code and no booking required the course set on the western side of Pittville Park is a great way to get into golf. What's more clubs, tees and balls are included in the price.
Golf Prices:
Adult - £6.00
Concession - £4.20
Anyone for tennis? Find out how you can book a tennis court at either Pittville Park or Montpellier Gardens here.
About the Boathouse
The picturesque Boathouse, built in 1894, resides in the heart of Cheltenham's Pittville Park. We offer freshly ground coffee, a selection of whole leaf teas, snacks and ice cream. We also encourage our customers to enjoy the range of unique leisure activities our idyllic location affords us: tennis, golf, fishing, and of course boating, all available from Easter to September.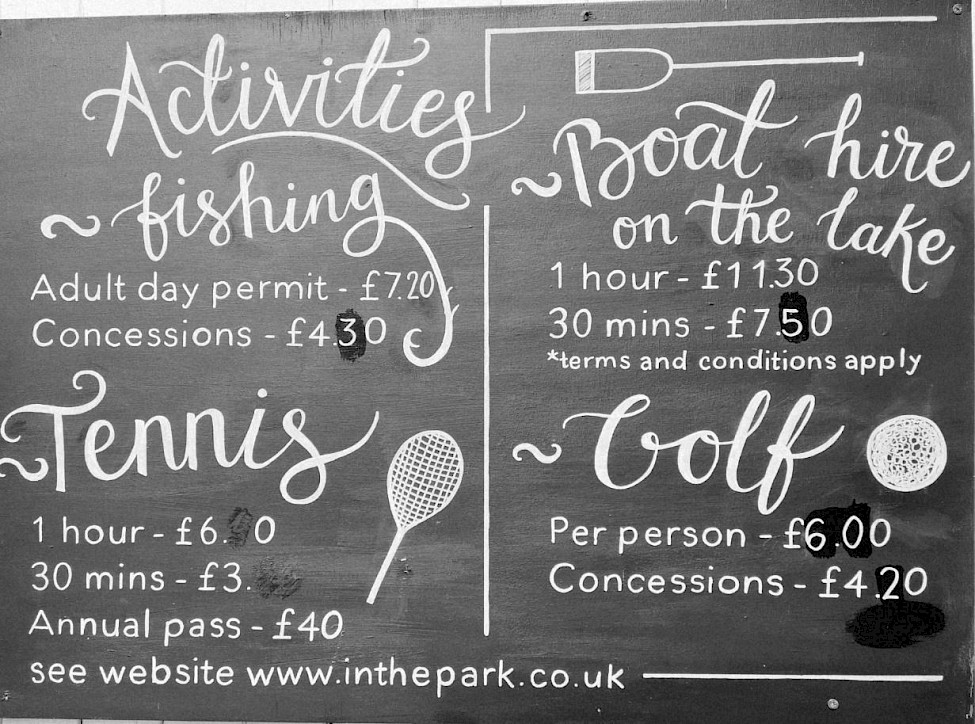 Open hours
| | |
| --- | --- |
| Monday | 10:00 - 17:00 |
| Tuesday | 10:00 - 17:00 |
| Wednesday | 10:00 - 17:00 |
| Thursday | 10:00 - 17:00 |
| Friday | 10:00 - 17:00 |
| Saturday | 10:00 - 17:00 |
| Sunday | 10:00 - 17:00 |