Description
Hello, we're gradually working through the activities on Cheltenham Rocks to update information post-lockdown.
Please check whether a group or class featured here is running and has space before setting off.
CR x
Baby Yoga & Toddler/Preschool Yoga in Cheltenham
Yoga Buds Baby Yoga offers quality time for you and your baby yogi to explore yoga, songs, sensory and signing together!
Each session includes yoga postures for both Mum (Dad/Grandma!) and baby, as well as songs, music, sensory activities and new to this term sign and sing, where we use fun, familiar songs to teach babies how to sign, in order to help them communicate their needs sooner.
Baby yoga poses and stretches helps to aid infant digestion, constipation and relieve wind and colic. It increases body awareness, for both baby and parent and is also a great way for Mums to strengthen their bodies and get back in shape, while bonding with their baby and getting to meet other parents.
Not to mention yogi babies sleep better!
Baby Yoga:
Wednesdays term time only
10am - 10:45am
Suitable for babies (6 weeks+ – crawling).
Baby yoga £7 per session £35 per 6 week block (first session free when block is booked)
Yoga Buds Mini Yogi's (Toddler & Pre-School Yoga) sessions are aimed at toddlers up to school aged children. Children can participate while their parents have a sit down, or this can be enjoyed as a family!
Each session includes games and music for the children to play and have fun to, as well as story based yoga for the children to join in with, in a non-competitive, encouraging and welcoming group environment. We also enjoy a small craft/making activity during the session, to encourage mindfulness in an interactive way.
Using fun, games, music and stories the children learn how to use their bodies in a healthy way, build concentration, while increasing their confidence and positive self image.
It's also a great way to teach children to relax and tune out in an alternative way to using iPads/ TV!
Toddler Yoga:
Wednesdays term time only
11am - 11:45am
Attend as a family (so all ages)!
Toddler Yoga £5.50 per session per family £33 per 6 week block.
To book please contact via Facebook Page. Email yogabuds@outlook.com or call / message Amy Robertson on 07540 157705 for any questions or special requirements.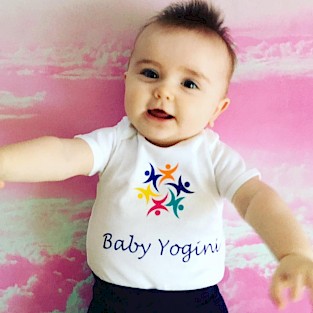 [septclasses]