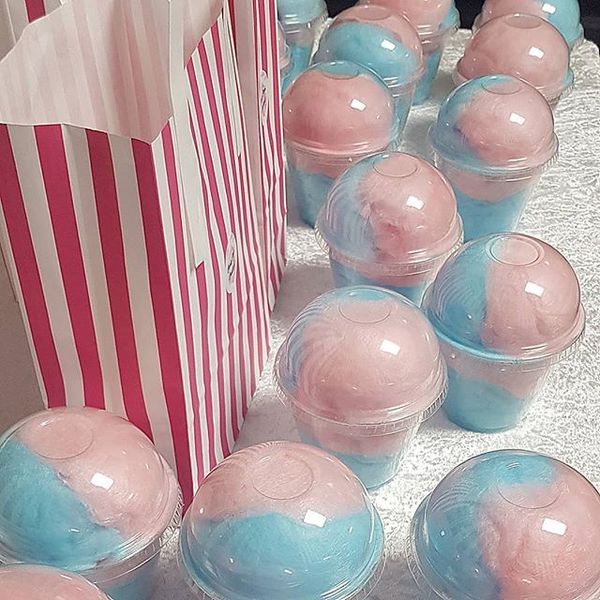 At Heaven's candy floss you can hire a candy floss machine, popcorn machine and a hot dog machine. We also give you the option of purchasing ready made candy floss and pop-corn. We hire out our machines in Gloucestershire, Hertfordshire, Luton, Milton Keynes, Bedfordshire, Cheltenham, Swindon, Birmingham.
Sweet like heaven soft like cotton, we strive to produce quality and great quantity serves to our customers. Unique, classy and stylish you name it Heavens candyfloss is at your service.
Heavens Candy Floss is a West Midland premiere and original boutique candyfloss hiring service, food hygiene certified. Specialising in parties and events, we hand-twirl candyfloss on-site creating a new, fresh twist on candyfloss for you and your guests to indulge.
Candy Floss Flavours:
Bubblegum, Lemon, Lime, Gin & Tonic, Lemon & Lime, Candyfloss, raspberry, Sambuca, Pineapple, Aniseed, Mint,Energy drink, Cherry, Apple, Strawberry & cream, Jagerbomb, Rhubarb & Custard, TuttiFrutti, Passion fruit, Cola, Blueberry, Cinnamon, Blackcurrant, Pink Lemonade Strawberry, Orange, Chocolate, Banana Peach, Mango.
Contact details
We aim to keep the information on Cheltenham Rocks accurate but if you have noticed an error please let us know
Suggest an edit