What's On This February Half Term
Published:
Categories
Yay - it's time to play! School is so out and half term is so in! We've got the news on the latest and greatest local events going on in Cheltenham and the surrounding areas this week, guaranteed to keep your little lovelies entertained, whatever the weather!
So, sit back and relax with your brew of choice and have a scroll through our half term guide - let the fun and games begin!
All Week
You've no doubt seen it, but have you taken a spin on Cheltenham's Observation Wheel? Running until 24th February, this wheely whopping Observation station provides the chance to swoosh through the sky to peek at the sun setting on the Cotswold horizon, taking in beautiful views 35 ft high! A ten-minute jaunt costs £5 per adult, £4 per child or ride as a family for £15. Height restrictions apply. Find out more.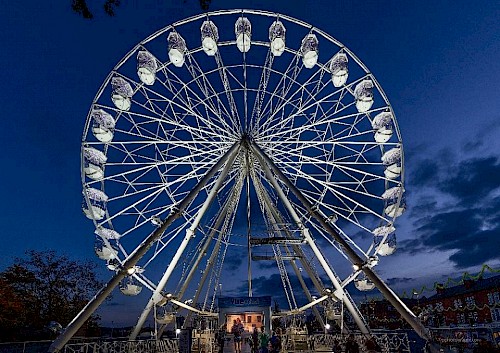 ---
Learn about some super furry animals at Pets At Home Cheltenham this week! At the free My Pet Pals Super Small Furries workshop, kids will receive an activity sheet, stickers (who doesn't love those) meet some lovely little animals! These workshops help to educate children in how to care for and love their prospective pets, teaching them empathy and kindness from a young age; vital for their personal development. Running all week from 11am - 11:30am, pre-booking is advised. Find out more.
---
Not quite all week but almost... Cheltenham Science Centre is open from Tuesday through until Saturday with great value fun experiments for all the family to enjoy. Find out more.
---
All Weekend
Roll up, roll up for some family fun at the fair this weekend, as the Danter Bros Fun Fair returns to the Cheltenham Racecourse! With the latest rides and attractions, dare to brave the death-defying feats of the 120 ft high Oxygen Ride, or take a spin in the Tea Cups! Whatever your preference, there's something for everyone! Open from 1pm - 9pm Saturday and 1pm - 7pm Sunday, with free entry and free parking! Find out more.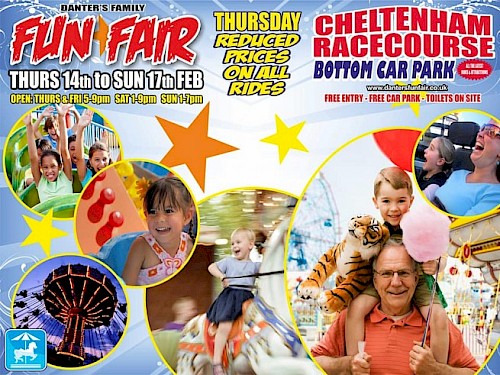 ---
Saturday 16th
Before our brains go strictly into play mode, there's still a window for learning something scientific this weekend, thanks to the Cheltenham Science Group STEM Club! Blended with fun and creativity, today's session not only teaches little ones how to build a raft, but gives them the opportunity to experiment with various materials and find out which is best for floating! Drop in from 10am - 4pm, family tickets available. Find out more.
---
Dance your way to the Brewery for trip to the cinema with a difference! Bite Sized Northern Ballet celebrates a season of interactive ballets for children on the big screen. This Saturday 2pm showing of Tortoise & The Hare, narrated by Anita Rani, is full of playful characters and spellbinding music! We're tu-tu excited for this one! Book online here.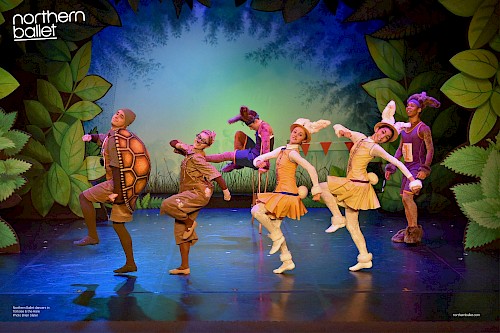 ---
Sunday 17th
Doyouthinkhesaurus?! This dino-themed, arty, crafty messy play session offers an hour of imaginative fun and entertainment, while teaching children about dinosaurs in a way that's anything but scary! Happy Art dinosaur crafts From 11am - 12pm, costing £6 per child and £3 for additional siblings. Find out more.
---
Monday 18th
Spring is on the way at Court Farm Shop, where staff will be lambing 330 Ewes live! Their barns are open all week during half term for children to meet some of the new arrivals and learn all about seasonal farming. You can also take a tour of the farm and may even be lucky enough to witness a lamb being born! A goody bag is also available for every child to take home! From Monday 18th - Thursday 21st, with 1 hour slots available to book between 10am - 3pm. Find out more.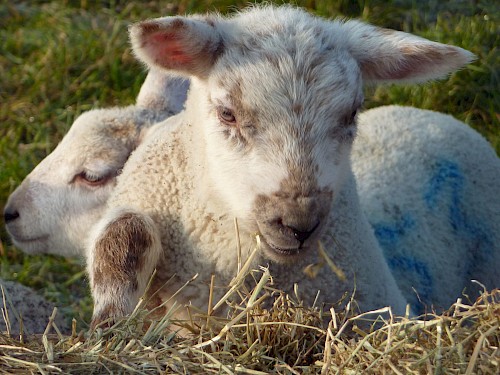 ---
Eiw - slime alert at Hobbycraft Cheltenham! This messy Textured Slime workshop, suitable for ages 4+, teaches children how to make their own batch of colourful textured slime! They are then free to take this home with them in a fillable egg too - goody for you! Free 30 minute sessions available to book online, running Monday, Wednesday & Friday this week. Find out more.
---
Tuesday 19th
We wanna be where the people are! This Tuesday they'll no doubt be at the Playhouse Theatre screening of Disney's The Little Mermaid! Join Ariel, youngest daughter of King Triton, on her quest for satisfaction on land, although Ursula, the Sea Witch has other ideas! Showing at 11am, tickets cost £4. Find out more.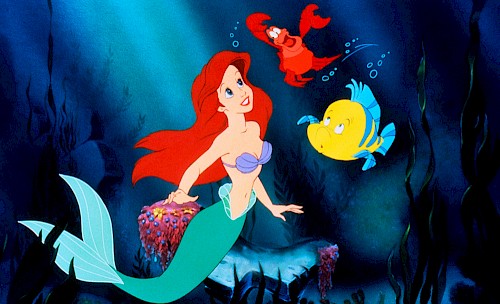 ---
Fancy some Fairy Garden fun at the Holst Museum? Us too! Your child's imagination can run wild as they create their own enchanted Victorian model garden - full of deer, fairies and even dinosaurs! Drop in to the activity session between 11am - 3pm, admission charges apply plus additional £1 session cost. Find out more.
---
Wednesday 20th
Play Gloucestershire half term scheme provides free outdoor entertainment for children ages 7 - 14, with under 7 welcome to attend with adult supervision. Running all week throughout local Gloucestershire play areas, this Tuesday and Wednesday is Cheltenham's turn to play hostess with the mostest! Children welcome to drop in from 10am - 4pm with open access and no formal registration required. Find out more.
---
Is it getting cold to you? Perhaps we're feeling the chill of the Snow Queen, who is melting her icy facade and making an appearance at Smokey Joe's today! Expect lots of frosty fun, including making snowflakes, penguins and winter trees! She will warming us with her winter stories and posing for selfies too! From 10:30am - 12pm, tickets £3 per child available to book online. Find out more.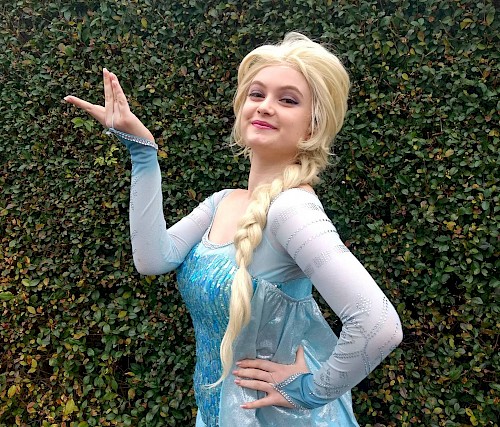 ---
Thursday 21st
Boxtrolls is a quirky animation about a young, orphaned boy raised by underground, cave-dwelling trash collectors! He has to save his friends from an evil exterminator but will he get there in time? This child-friendly screening is showing for one day only at Playhouse Theatre, promising to inspire little kids and big kids alike! From 11am, tickets £7 per person. Find out more.
---
Join the tea-guzzling tiger for roaring, musical, family fun at the Everyman Theatre, direct from the West End! The Olivier Award nominated smash hit show, The Tiger Who Came To Tea, is packed with packed with oodles of magic, sing-a-long songs, clumsy chaos and surprises! Showing today at 11am, daily until Saturday 23rd February, tickets £14.50. Find out more.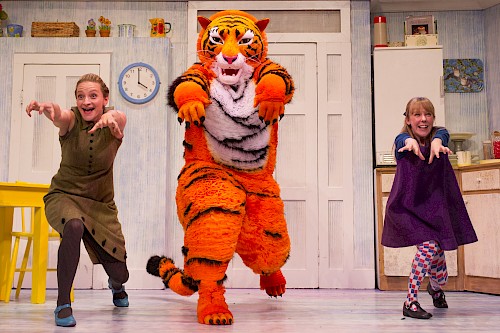 ---
Friday 22nd
FULLY BOOKED - We love welly walks! Led from The Boathouse in Pittville Park, you'll be searching high and low for all things creepy-crawly and squelchy! This child-focused Welly Walk includes a number of activities to encourage your little ones to look closer at all things wild in the park (magnifying glasses included)! Guided walks running all weekend between 11am - 12pm, costing £3 per child and £2 for additional siblings. Find out more.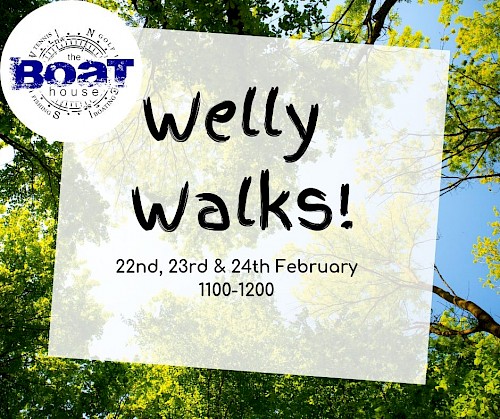 ---
#CheltRocks (they're not us, although we love them!) is a special rock-painting activity, designed to brighten someone else's day! Come along to Family Fun Friday to get creative and paint a rock to hide on Cleeve Common! Create our very own rock art in the warmth of the golf club before heading out on a walk to hide it away for others to find - no artistic talent required! From 2pm - 4pm, tickets approx £3. Find out more.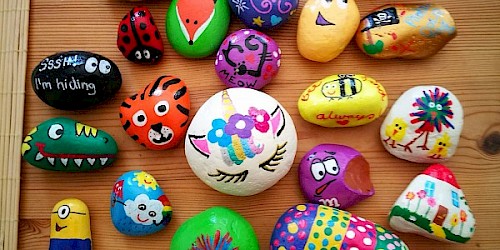 ---
Saturday 23rd
Fancy yourself as an Antarctic adventurer? Find out what life was like for Shackleton and his crew with the Antarctic Adventurers, the only polar exploration re-enactment group in the World, at Wilson Art Gallery! The Foyle Learning Centre will become an exciting walk-in tent and we're invited to step inside to learn more about one of the most dramatic survival stories of the 20th century! A not-to-be-missed interactive drop-in session full of history and learning for families. Tickets cost £2 and children enter free. Find out more.
---
This Saturday, girls aged 5 - 13 are invited to bend it like Beckham at the FREE girl's Football Festival! Skills, drills, games and fun for children looking to learn a new skill or brush up on their footwork. From 10am - 11:30am at All Saints Academy. Find out more.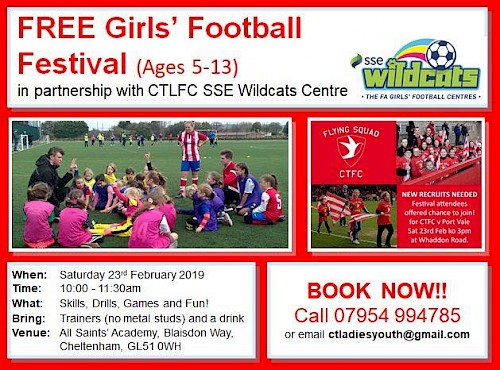 ---
Sunday 24th
Let's get putting! For a limited time only, kids can eat free with any paying adult at Mr Mulligan's adventure golf course in the Brewery Cheltenham. While your there, why not enjoy a round or 2 or the indoor adventure golf courses?! Let the adventures begin! Juniors under 12 get to play from just £6.95 per game. Open from 10am today. Find out more.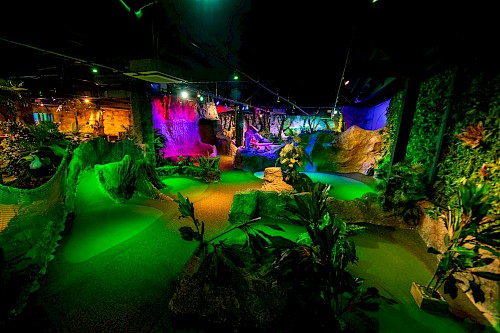 ---
While you're in the Brewery Quarter, head on down to the Play Farm - no muddy fields, just messy fun! With a huge play frame, a racing slide, bay sensory features and an improved menu, little and big kids will love it! Clean, safe surroundings for babies, toddlers and juniors to explore means children ages 0 -12 can play all day! Open today from 10am - 6pm, ticket prices vary. Find out more.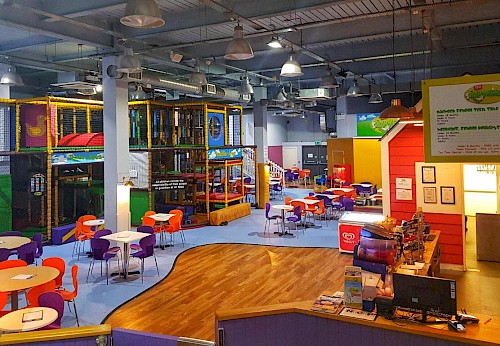 ---
That's all folks! Be sure to keep a look out for half term events and activities popping up on the website soon, and don't forget you can browse the site any time and find activities by day, age, cost, distance and more!