Father's Day in Cheltenham
Published:
Categories
Top dads assemble! This weekend it's your time to shine. We've selected some of the best local-loving ways to celebrate our star superheroes, featuring food, festivals, gift ideas and animal antics!
Father's Day Gift Ideas
Paint a gift at Paint It Yourself Pottery. Choose a piece of pottery from over 200 items from mugs to teapots, plates to pastry dishes. Paint-It-Yourself Pottery was Gloucestershire's first pottery painting studio and is great fun with kids, for personalised gifts or something just a bit different. Prices start at £4 and range to £120 with the average piece costing £13.75. All paints, firing and finishing is included in the price. They accept walk-ins but booking is advised. Don't worry if you don't get there in time for the piece to be fired and ready for Father's Day - The experience of painting together and having a keepsake at the end of it is what it's all about Find out more.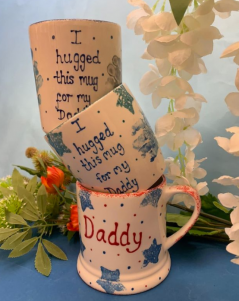 ---
Eco-Able - For the eco-conscious Dad! Eco-Able is an online eco friendly products shop, with a wide range of products from homeware to gifts you are bound to find the perfect gift for that special Dad in your life. They work with numerous independent businesses to bring together the best eco friendly products available. They also have a range of gift box options available, you choose the price and the recipient and they do the rest! Choose from their wide selection of eco friendly cards for all occasions and let them know if you'd like them to write the card and send it for you as well. You can even visit them in their shop in Cirencester.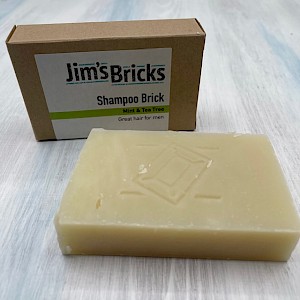 ---
Cheltenham Animal Shelter offers people the chance to sponsor a Pet Pen. Why not Sponsor a Pet Pen at the Shelter as a different kind of gift for Father's Day? By sponsoring a pen you are helping the animals at Cheltenham Animal Shelter. The Sponsor receives a welcome pack with their sponsorship certificate and updates about the animals they have been helping. Find out more.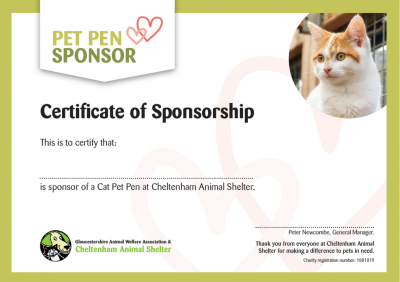 ---
Father's Day Decorations
The Ultimate Party Shop is a great place to get decorations for your Father's Day celebrations! They supply balloons, decorations and fancy dress for all occasions. They have a store located in Cheltenham with a wide range of products for you to look at, as well as offering an online store and local balloons deliveries. Find out more.

---
Things to do in Cheltenham this Father's Day
Gloucestershire Steam Railway - This is set to be a fantastic day out for those Dad's who love a steam train AND a good ale! Join us and relax with a pint of real ale or cider while watching all the action on the rails. With bars available at both Winchcombe and Toddington stations, with an enhanced timetable on both the Friday and Saturday. Frequent trains will operate between Toddington and Winchcombe, shared between two steam locomotives and our ever-popular diesel railcar - allowing you to travel between the bars throughout the day - Find out more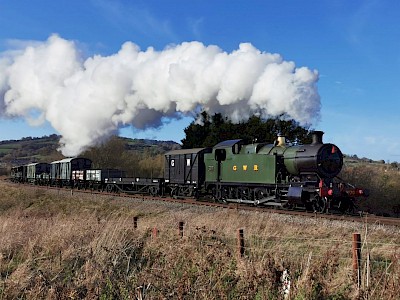 ---
Cotswold Farm Park is a great place to spend the day with all the usual fun on the Farm – including Farm Safari rides, rabbit and guinea pig cuddles and Bottle Feeding of our lambs and goat kids. Don't miss the Farming Demonstrations, Sheep Shearing and Milking. Pre booking is essential. Find out more.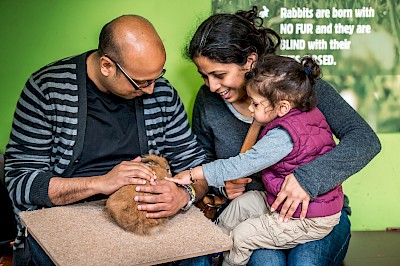 ---
Sudeley Castle - Something a little different for Dad's - Why not try out AR (Augmented Reality)! Sudeley Castle, this summer will encounter a plethora of wildlife as the Tudor estate takes its first steps to becoming the world's first digital reserve. Visitors are invited on an animal odyssey across the castle grounds that begins with an Augmented Reality (AR) treasure hunt, before venturing into a brand new reserve area, where habitats from Kenya, China, Tibet, India and even the North Pole have been evoked for life-sized animal sculptures. Why not treat Dad to an afternoon tea in the cafe, afterwards. Tickets to this are included in the admission price. Find out more here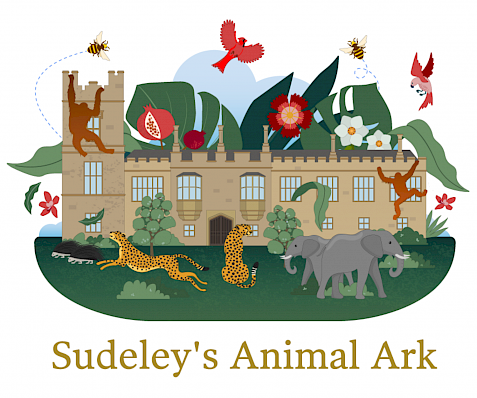 ---
Primrose Vale Pick Your Own - The sun is shining and Summer is on it's way. Let's take Dad to Primrose Vale to pick the first Strawberries of the season and maybe head back home to bake with them (or just gobble them up). The farm shop has lots to choose from for dinner, a wondeful cafe for those important ice creams and of course a brilliant play park. Find out more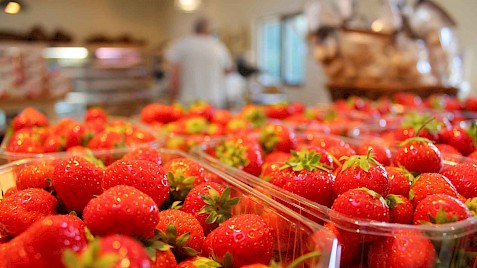 ---
The Jet Age Museum is the perfect day out for any aviation fan. Jet Age Museum celebrates Gloucestershire's rich aviation heritage from the early days of flight, through the birth of the Jet Age to the present day. With a wide range of aircraft, engines and restoration projects on display. Open 1pm-4pm Saturdays and Sundays. Entry is free! Find out More.
---
Pittville Park Boathouse - why not head out to sea with Dad (okay maybe not sea but you could pretent to be pirates) Hire a boat from the Boat House in Pittville Park, if you're looking for a fun activity to do together. At the Boathouse you can set sail and explore Pittville Park's lower lake in a range of boats depending on your group size. Larger boats can accommodate up to 5 people. Smaller boats will hold a maximum of 3 adults. The Boathouse staff will provide life jackets and advise on the right type of boat. There is also an advisory minimum age of 3 years. Boats are available to hire every day from 10am - 5pm and cost £7.50 per half an hour. Don't facny setting sail, no worries, grab your clubs and head out to the park with a nice cool drink for a game of Pitch and Putt. A 9-hole pitch and putt course is laid out, just north of the Boat House. All equpiment is included in the price. Find out more.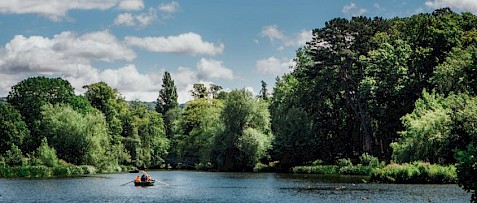 ---
Leisure at Cheltenham - Taking some time off and heading to the pool is a great way to spend some time togehter! With lots of options for different age ranges you could hang out at the Soft Play, spalsh around in the Splash Pad or head to the main pool for the Floats Fun Sessions. Afterwards head to the cafe for a well deserved drink and snack! Find out more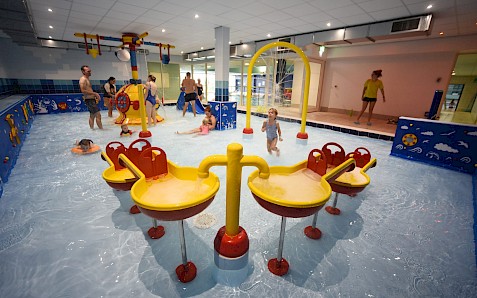 ---
Eating Out this Father's Day
The Bayshill Inn there is an extensive range of alcoholic drinks, homemade fresh food and locally sourced coffee for Dad to enjoy. The Bayshill Inn has a casual and friendly atmosphere and are one of the greatest traditional pubs in Cheltenham. If it's lovely and hot then why not head to their brand new Ice Cream Shack for a yummy treat. They offer breakfast, brunch, afternoon tea and dinner. They do Bottomless Brunch on the weekends too (booking essential). Find out more and how to book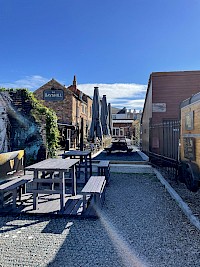 ---
The Brewery Quarter - This foodie hub is the place to be if Dad loves his food and drink. There are some great options to treat Dad such as: Brew Dog are offering a Free Schooner for one when booking for food on the 18th and The Brew House and Kitchen are also offering a complimentary flight of craft beers brewed on site, when booking for lunch of dinner. Want to think outside the box and give him an experience? Then the Brewery Quarter has it all for you - Food, Drink and fun times - head to the Escape Hunt and give Dad a challege, throw a few darts at Flight Club, hit some pins at Hollywood Bowl or get a whole in one at Mulligan's Crazy Golf. You really can not go wrong with The Brewery Quarter. Find out more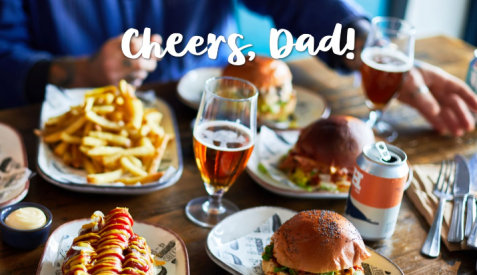 ---
That's all folks! We hope you have a wonderful weekend celebrating Father's Day! Don't forget you can browse the site any time and find activities by day, age, cost, distance and more!
---