Easter Holidays in Cheltenham - Week One
Published:
Categories
It's time for our Easter Holiday What's On Guide (part one), covering Saturday 6th - Sunday 14th April - 'egg-spect' great things! Spring forward into our sweet selection of half term events, freshly picked from farm parks and craft workshops for your pleasure! We're excluding Easter egg hunts from this particular guide, as we have a whole article dedicated to those HERE!
All Week
Make the most of the half term holiday with Live Lambing at Cotswold Farm Park, one of the most exciting events in our farming calendar! A flock of over 660 ewes are due to give birth this lambing season and the farm is inviting you to share in the magic! With daily talks from the team about lambing and the flock, and access to the Lambing Shed, fingers crossed you will see a birth for yourself! Have a go at bottle feeding the lambs and goat kids and enjoy farm safari rides! Hold chicks and rabbits, see eggs hatching in the incubators and enjoy fun in the Adventure Barn and Dolly's Den soft play! Running until Sunday 28th April, from 10:30am - 5pm daily, standard admission applies. Find out more.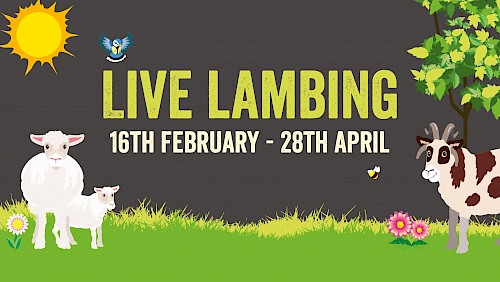 ---
Sudeley Castle is kicking off half term with some cracking Easter egg-citement! Spring into the season by taking part in events going around the castle - find and follow the chicks hidden around the grounds, can you spot them all? Open 10am – 5pm daily (running until 28th April) and general Admission applies. Find out more.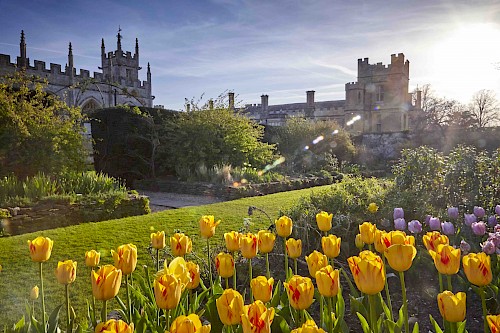 ---
Chedworth Villa is transporting us back in time to an Easter gone by, Roman style! You can follow the trail, dress up in Centurion costume, play with Roman toys, get creative with Easter crafts and get a glimpse of Roman life with Chedworths' Romans! Running 6th - 22nd April from 10am - 5pm daily, standard admission applies. Find out more.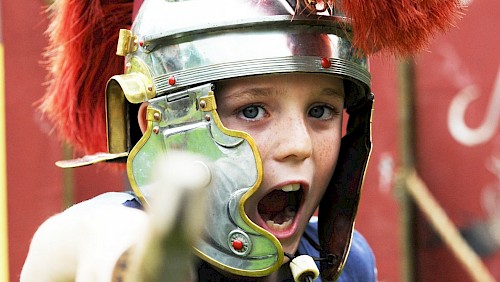 Saturday 6th April
The Holst Museum ensures Victorian baking isn't just a thing of the past; although the techniques used may be from the olden days of Queen Victoria, thankfully the ingredients used won't be! This workshop provides a chance to enjoy Easter biscuits and Hot Cross Buns for visitors to sample, in the cozy kitchen with the resident cook! This activity is free with general admission, drop in from 11am - 3pm. Find out more.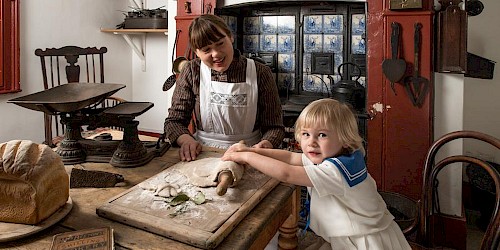 ---
Explore space, constellations and galaxies, and create your own artistic versions of the planets at Cheltenham Science Centre (activity repeats Friday 12th April). Drop in from 10am - 4pm, entry and activities are FREE for children aged 0 - 4 and £2 per person aged over 4. Find out more.
---
Weekend
Fancy learning some ceramics? Now you can, thanks to the Wilson Art Gallery free workshop running this weekend, aimed at 15-25 year olds. Local artist Lindsey Mendick will be teaching her skills to the community at weekly drop-in sessions around the town, and your work will be exhibited at The Wilson! From 12pm - 4pm. Find out more.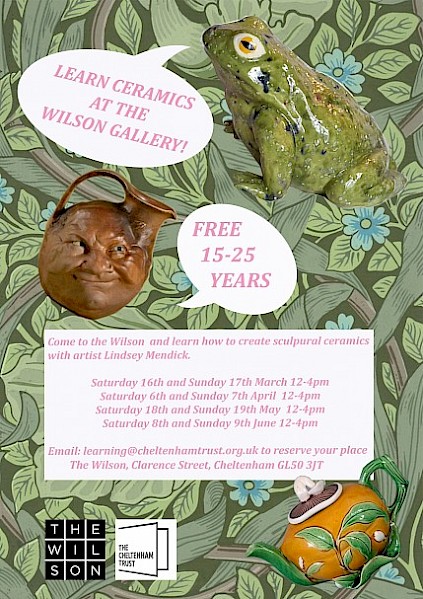 ---
Nothing says weekend like a round of golf at Mulligans! Cheltenham's beloved indoor course offers two 18-hole courses, a huge restaurant and full bar. It's a great all round destination with something for all ages, we've all tried it here at Cheltenham Rocks HQ and it certainly gets our stamp of approval! Open from 10am - 12am and until 10pm Sundays. Find out more.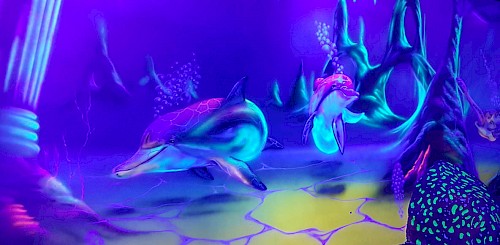 ---
Monday 7th April
Join John Lewis Cheltenham for some wonderfully, egg-citing children's half term activities! Booking is required at the Experience Desk in store, so far we know that this Monday until 22nd April, a free Easter Bunny Hunt is taking place in store (store opening hours apply)! Find out more.
---
Tuesday 9th April
John Lewis Cheltenham continues their wonderfully, egg-citing children's half term activities this Tuesday from 2pm - 3:30pm with mindfulness colouring! Find out more.
---
The Easter celebrations continue at The Holst Museum with the children's craft session, 'Spring Hares'! Create your own hare with card, tissue, felt and split pins! This activity is £1 per child with general admission, drop in from 11am - 3pm. Find out more.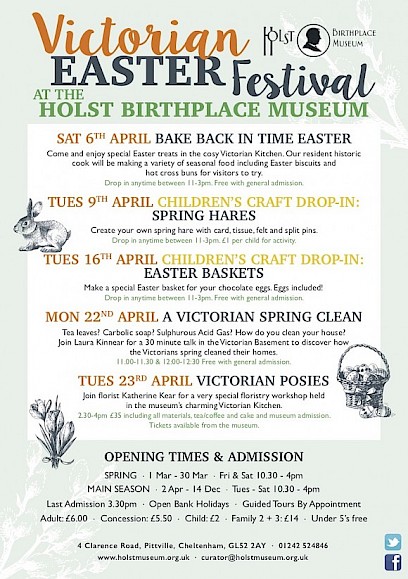 ---
Wednesday 10th April
The Cheltenham Animal Shelter visit offers little ones a chance to meet some super-furry animals this Easter at Bishops Cleeve Library! There will be a talk all about pet care from the staff at Cheltenham Animal Shelter, some fun activities to take part in, as well as a chance to stroke and handle some rescued rabbits or guinea pigs! From 1pm - 2pm, free! Find out more.
---
John Lewis Cheltenham continues their cracking children's half term activities this Wednesday from 2pm - 3pm with the children's tech workshop, £7 per child. Find out more.
---
Join Charlton Kings Library for a lovely Easter craft event, making Gromit and Shaun the Sheep! From 10:30am - 11:30am, and it's free! Find out more.
---
Mary Poppins will be visiting Smokey Joe's to help decorate some practically perfect Easter bonnets! Each child will get their very own bonnet to decorate, with lots of lovely bits and bobs to decorate with! Mary will also read some lovely stories and take lots of photos with the little ones. From 10:30am - 12pm, tickets are £3.50 and spaces are limited. Find out more.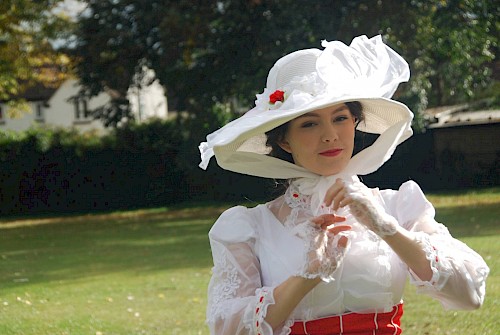 ---
Thursday 11th April
John Lewis Cheltenham continues with cracking children's half term activities this Thursday from 10am - 12pm, with 'Cheltenham Paper Sculptures' with Imogen Harvey-Lewis, £15 per child. Find out more.
---
The Wilson is hosting a free Vinyl DJ Workshop for 15 - 25 year olds to learn how to spin the decks from an experienced, award-winning vinyl DJ! Places are limited and booking is required, from 6pm - 8pm. Find out more.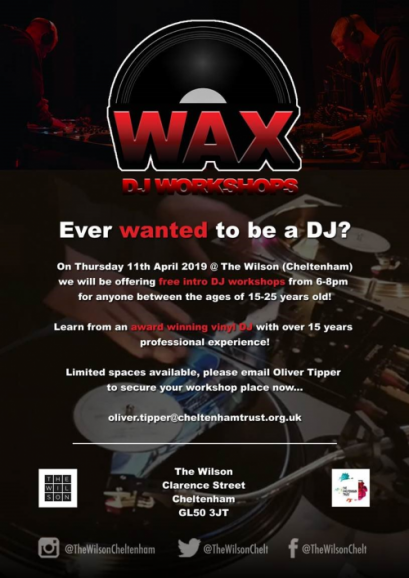 ---
Friday 12th April
Join in with some free, family fun at Cheltenham Children's Library! Come along and take part in the Easter-themed craft activities from 2pm - 4pm. Find out more.
---
Saturday 13th April
Get creative with The Colour Club at the Princess and the Wizard workshop! A fabulous art and storytime session for families and children ages 3 - 10, based on Julia Donaldson's best selling book. Come and join The Colour Club in the large airy School House Café Hall where you'll be creating mini kingdoms (great and small), using air-drying clay, creating fairy houses and castle towers! 10:45am - 11:45am, £5 per child. Find out more.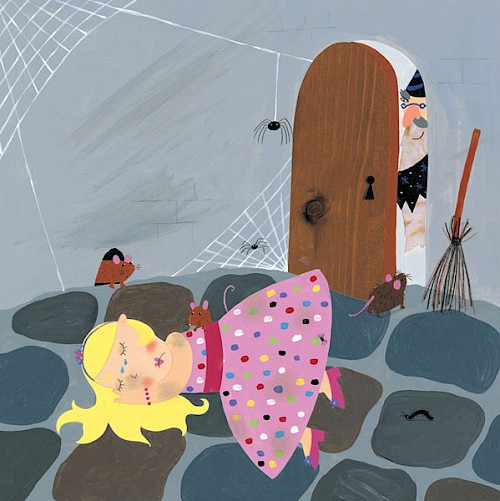 ---
Sunday 14th April
The Easter Eggstravaganza, kindly organised by Sue Ryder Leckhampton Court Hospice, offers a fun-filled family event, with a treasure hunt, Easter biscuit decorating, face painting, glitter tattoos, and the chance to meet Mary Poppins! Enjoy entertainment by the Music Man whilst chomping on pizza and / or cake! From 11am - 2pm, with an entry fee of £2.50 and under 12's go free! Find out more.
---
That's all 'yolks'! Stay tuned for part 2 of our Easter Holidays Guide coming soon and be sure to keep a look out for more Easter events and activities popping up on the website soon. Don't forget you can browse the site any time and find activities by day, age, cost, distance and more!